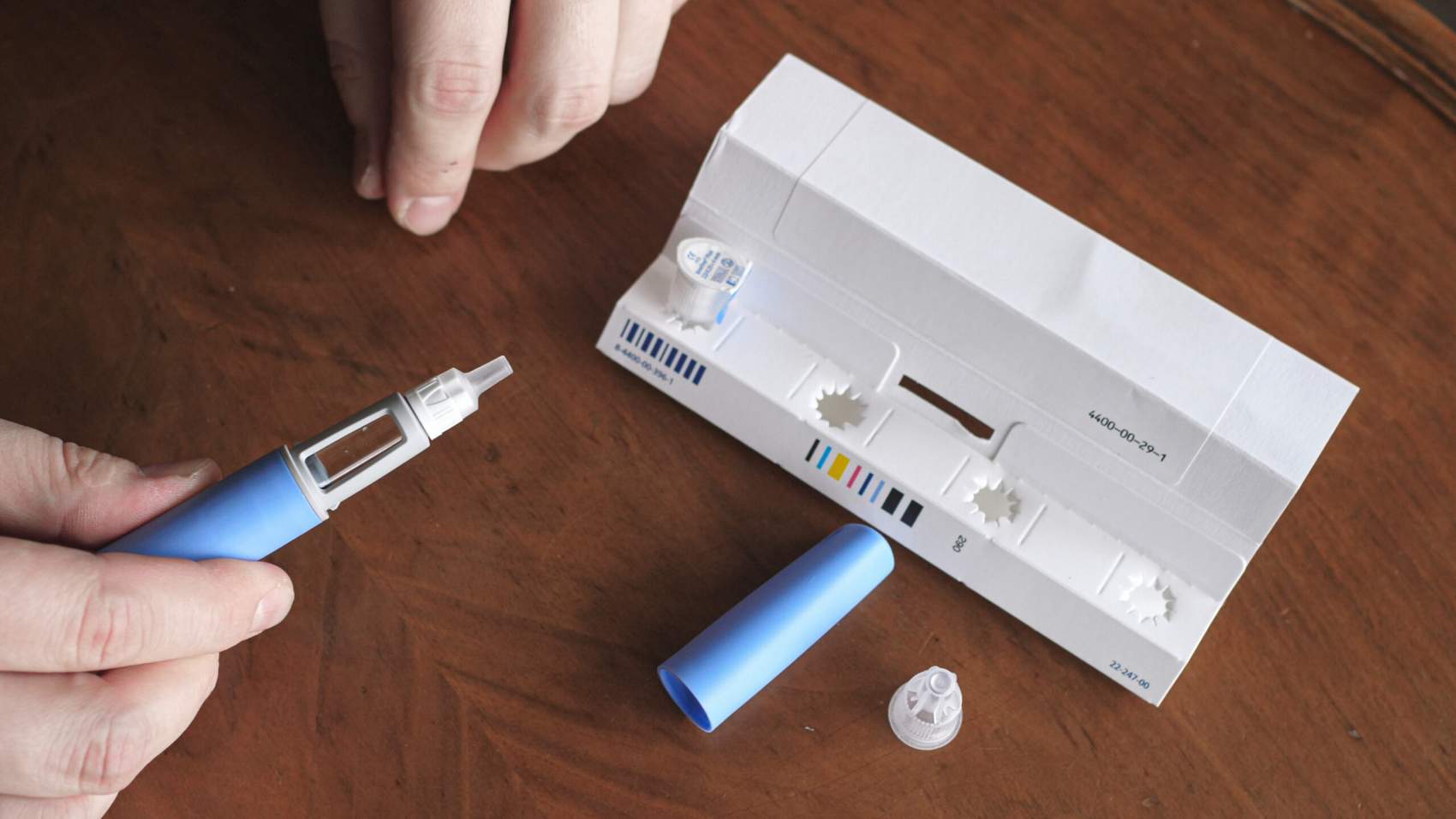 Semaglutide in Castle Rock
For many Castle Rock, CO residents on a weight loss journey, the task can be challenging to find the proper solution. However, ever since its FDA approval in 2021, semaglutide has shown its abilities as a safe and quality weight loss medication for those struggling with obesity, Type 2 diabetes, or high blood pressure in Castle Rock, CO. Therefore, our team at Cratos Health is proud to provide our customers with a solution such as semaglutide, mostly known by its brand name Ozempic. It's proven to tackle weight loss alone without relying on lifestyle changes alone. As a once weekly injectable medication, our incredible glucagon-like peptide works alongside your body helping you to begin your journey to a healthier, happier lifestyle in Castle Rock, CO.
Is Semaglutide Right for You?
Ozempic has become one of the top solutions in Castle Rock, CO for type 2 diabetes as the glucagon-like peptide substance helping to better your blood sugar and lower hemoglobin A1C. While further proving to be an effective weight loss solution, semaglutide helps adults struggling with type 2 diabetes lower their risk for stroke or heart attack. Once it enters the body, the medication acts as a hormone, signaling to the brain that you're full and helping to slow digestion. This injectable medication at our Castle Rock, CO establishment helps those who are overweight lose weight more quickly, ensuring safe and effective results you can feel comfortable and confident about.
Put Your Health First With Our Castle Rock, CO Professionals
From the moment you enter our practice in Colorado Springs, CO, we'll take the time to thoroughly assess your needs before composing a weight loss medication strategy that aligns with your lifestyle and unique preferences. Ozempic has not only proven to be successful for those managing type 2 diabetes in Colorado Springs, CO, but also as a safe and reliable weight loss strategy, with patients losing over nine percent of weight over a twenty eight week period. To talk to one of our professionals about scheduling your first consultation at Cratos Health, fill out a contact form on our website or give us a call at our Castle Rock, CO location today!