As men in Colorado Springs age, their bodies slowly decrease certain naturally occurring chemicals, and dehydroepiandrosterone (DHEA) is no different. Tests can show if a person's levels are below what is expected for their age, and supplements can bring them back up to optimal levels. There are a multitude of health benefits you can enjoy in Colorado Springs when the body has access to proper levels of DHEA, including improved bone density, energy, and memory. We offer supplements of dehydroepiandrosterone at Cratos Health in Colorado Springs.
DHEA is an endogenous steroid hormone that is produced in the adrenal glands, brain, and gonads. It binds to a variety of nuclear and cell surface receptors and is controlled in a negative feedback loop, meaning that if levels fall, the body produces more. As they age, there comes a point for men in  Colorado Springs that their dehydroepiandrosterone levels decrease, which is where Cratos comes in. We offer supplements at our Colorado Springs practice that can bring levels back up and possibly provide health benefits.
Low levels of DHEA have been linked to shorter lifespans for men, among other things like increased risk of cardiovascular disease and type 2 diabetes. We offer DHEA supplements that can help men in Colorado Springs achieve improved sexual function and libido, increased bone density and weight loss, and a reduction in depression and coronary artery disease. If DHEA supplements sound like something that could benefit you, contact us to schedule a consultation in Colorado Springs.
Scientists know that dehydroepiandrosterone works as a precursor to the male sex hormone testosterone. Production of this steroid peaks in the mid-20s for most men, then decreases with age. We offer supplements in Colorado Springs that can restore the adrenal gland and slow natural changes that come with age, along with boost energy, strengthen the immune system, build up muscle tone, and more.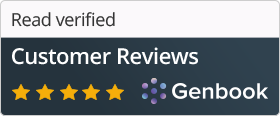 Office is clean and nicely furnished. Desk staff was a little overwhelmed, but did a good job. PA spent more time with me than my own PCP typically does. Answered questions and seemed to be honest about what to expect. Prices were reasonable and I didn't feel like it was a sales pitch. Hopeful that this is what I need to kick start some healthy changes and healthier living. I would recommend this place to anyone looking for the services that they offer.

Impeccable. This team goes out of the way to help you achieve your goals, if you are serious you will find the only obstacle you had was yourself. I've lost over 120lbs this works.

Very Knowledgeable Staff Olivia is awesome! I had some microneedling done which can be a little uncomfortable. She explained the procedure very clearly and told me exactly what to expect. She made a somewhat unpleasant procedure fun and informative. I have had three sessions now, one month apart, and have had great results. I highly recommend her!

Doc and entire office staff are incredibly friendly and fun. Always helpful and knowledgeable. I have somewhat of a unique situation and they were more than accommodating.

Everyone I met from the front desk lady, the nurse, and the doctor were all very kind. They took time to answer all of my millions of questions with patience, guidance and empathy. The doctor was optimistic and encouraging. The entire process was super easy. Make your life better. GO SEE THEM!

I absolutely love what Cratos has to offer! About 2 1/2 years ago, after trying every diet and exercise program out there and unable to lose my weight, I went to Cratos. That day changed my life! After starting the Phentermine and B-12 shots, I lost 40 in 6 months and was able to keep it off! I highly recommend them to anyone who feels like they are at their wits end and ready to really fight the weight!

Very professional, informative and friendly amazing place to get weight loss help that actually works!!

Cratos is a wonderful place to kickstart your weight loss. Appointments are fast and convenient. The doctor is straightforward and understand what works

Staff was friendly and pleasant. Made my visit enjoyable! I drive an hour and a half away and it is always a pleasure to go there

I had no idea how low my hormones were. Going to Cratos and getting my blood work done and seeing why I was so tired, gaining weight and just not feeling 100% is what lead me to choosing to do the pallets and getting my hormones back on track. I just did my third round of pellets and I can tell you that I feel like I'm in my early 30s and not tired as much & able to do workouts and just overall feeling like I'm getting back to my old self

The staff at Cratos health are changing lives especially mine. All the different programs they have to help you reach your goals are amazing. When the office is busy and sometimes crazy they still take the time to answer all of your questions. They are always coming up with new devices to improve your quality of life.

At 45, I was starting to feel my age. Thanks to testosterone therapy, I've got the energy, confidence and drive I had years ago. I can't imagine my life without it.

The staff was great! The NP explained things well and how treatments would benefit me specifically. Best of all...provided choices and no pressure. I will go back. :-)

The staff here are just amazing, friendly and knowledgeable, helpful and really care about their clients. I was reluctant at first but am very happy I did go.

I am so excited to get started on my weight loss adventure....Susan is great and really motivated me!

I had a consult with the Doc who was very knowledgeable and a b12 shot which was instant energy. Great experience.

Couldn't have been happier with the first visit!!! So excited to begin and check in weekly :) thanks for the support.

The staff is caring and they are very thorough regarding one's health. We discussed numerous issues in addition to weight loss.

I had a wonderful experience at Cratos! I am optimistic that I will be successful with their help! Thank you!

The staff was very friendly and informative, both on the phone and in the office. I am excited to start seeing results.

Love this place. The staff is so friendly and welcoming. They always make me feel good about myself.

I'm so excited to get started on my weight loss journey with these guys!! Susan and India are so welcoming and knowledgable. I just know this is gonna work for me!!

I had an excellent first visit to the office. The staff was very knowledgeable, and explained everything in a detailed and understandable way.

Very friendly staff they make you feel comfortable and right at home. Really supportive and encouraging,

I have just started visiting Cratos health and think the staff is very patient and have been helpful in building a program to meet my needs.

Thank you all for a great first experience. I am feeling good energy from the B12 and LipoLean as well. See you in a week! Happy thanksgiving!

Great service, friendly and informative staffing. I like the helpful information they share with the clients.

I have found the customer service to be exceptional. I have found myself feeling 100 percent better highly recommend this place.

Got my hormone pellets it was quick and easy and painless. The staff is always friendly and take the time to answer my questions. I am also having good results with the weight loss! With the blood work they do they found an issue with my thyroid that doctors missed for years

Olivia is wonderful and very passionate about the services they offer! I am excited to see the results of the laser and fat cell shrinking service they offer. I will also purchase their new anti aging skin care. Love love love Cratos!! Dr. Andy is amazing as well!
Call Cratos Today!!
Colorado consistently ranks among the top-five happiest and healthiest states. At Cratos in Colorado Springs, we seek to improve every Coloradan's lifestyle by providing specialized life-improvement regimens and clinical treatments to help you. Regardless of your age or gender, there are reasons to seek out professional help with regards to your health, happiness, and overall performance. Our specialists look at every unique aspect of your lifestyle, from genetic predispositions, to family history, and will work with you to find the best health regimen to fit your needs.